Welcome to the world of aromes!
Bukanter wants to focus on the enjoyment with all senses. Get to know beer in a completely different way at beer tastings or brewing seminars! Experience with the beer sommelier Dr. Sailer aromas and flavors that you would never have suspected in a beer. Taste unknown beer styles, old rediscovered varieties and exciting innovative craft beer. See, smell, hear and taste the differences and explore your favorite flavor. Discover new territory in the world of beers!
Bukanter also offers a number of accessories and vouchers for all aspects of enjoyment. With our diverse ideas around enjoyment, you can prepare your own Eisbock at home, you can train your nose with aromas, revive old traditions or give beer lovers a gift with the magnetic man.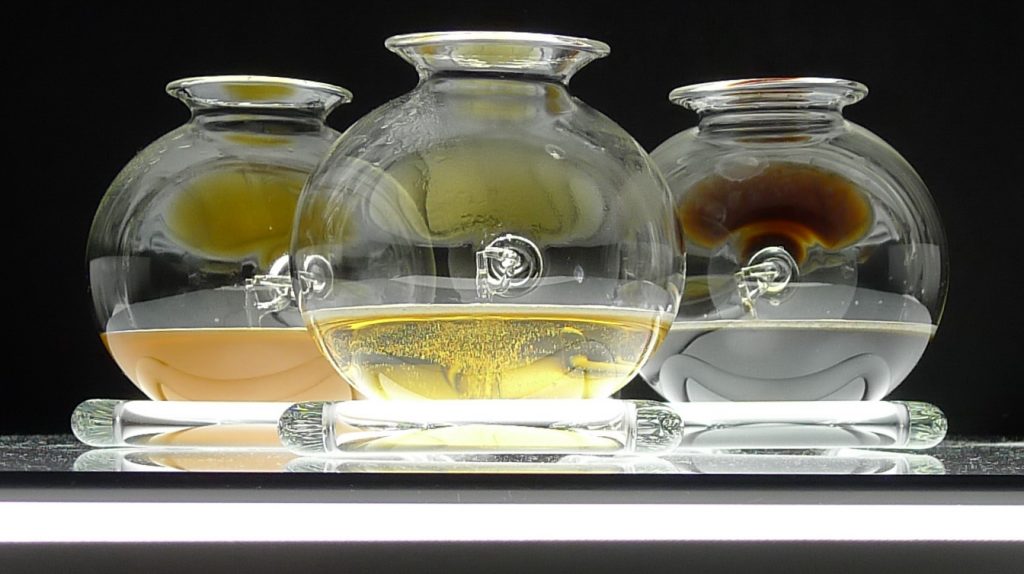 Whether for beverage presentation, sensory support or simply for enjoyment – use the potential of innovation in your sense and enjoy the variety of sensory pleasures.
Got a taste for it? We would be pleased if you would like to browse here or contact us directly for more information!

Bouquet meets Decanter – Elegance and inspiring activity: Bukanter